The Volksschauspiele Ötigheim (Germany's largest open-air stage in terms of stage area) and Artist Relations Manager Stefan Lohmann have decided on a long-term cooperation. The Hamburg live entertainment expert Stefan Lohmann is now responsible for booking the guest performance concerts within the Ötigheim Theatre Festival.
Concerts by well-known artists are an integral part of the programme of the Ötigheim Theatre Festival.
Concert guest performances are an integral part of Ötigheim's open-air theatre and ensure enthusiasm among the audience. In addition to regular musical nights, concerts by Roger Hodgson – Supertramp, Max Mutzke with the SWR Bigband, Udo Jürgens, Montserrat Caballé, Marshall & Alexander, Helge Schneider, Adel Tawil, Matthias Reim, Helmut Lotti and Semino Rossi have also taken place here.
Adel Tawil on the largest open-air stage in Germany in Ötigheim
Maximilian Tüg on the new cooperation with Stefan Lohmann: "We are pleased to have Stefan Lohmann at our side, an experienced specialist for live entertainment and guest performances. His expertise gives us a larger selection of stars and shows, and we benefit from his experience as well as from his worldwide contacts to artists, media and service providers in the festival and concert sector. Stefan Lohmann is a real team player who supports and advises us far beyond artist booking. Right from our first meeting in Hamburg it became immediately clear to us that cooperation with Stefan Lohmann and his team is not only a great business enrichment".
Roger Hodgson – Supertramp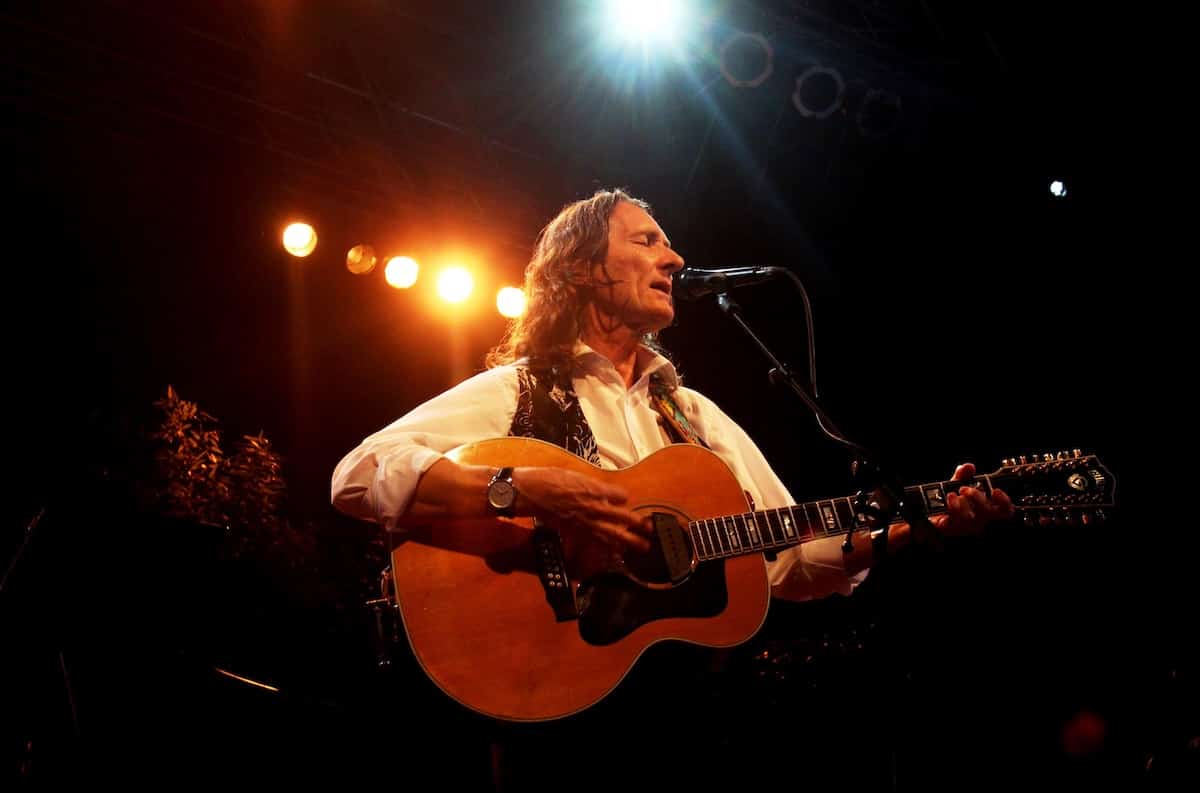 Matthias Reim in Ötigheim
Stefan Lohmann: "I convinced myself on site in Ötigheim how high-quality the stage productions are and how professionally the organization team works. With this team, we all can achieve great things, and we're having a great time.
---
The history of the stage could hardly be more topical and relevant at the moment:
The Ötigheim open-air stage can look back on over a hundred years of history. Already in 1906 the first performances took place on today's grounds.
Objective: Every theatre and concert fan should have experienced this stage at least once! Germany's largest open-air theater is located in Ötigheim and is simply impressive – a real experience. Accordingly, our goal is to attract more attention nationwide and thus increase the reach and expand the target group. Whether you're a theater-goer or a concert fan – you have to experience this stage."
The stage was set up by the initiative of Josef Saier, a local pastor from Ötigheim. He was afraid that the increase in industrial work would alienate the local youth from life in the village. In addition, Saier was looking for a way to counteract the brutalization of society and to offer the local youth a meaningful leisure activity. The folks plays are still committed to Saier's "artistic and cultural-political-Christian line".
Theaterfestspiele for successful public marketing:
From the first Ötigheimer folk plays a great success story developed, which became meaningful for over 500 actors and over 1500 club members. Today up to 100,000 spectators travel to Ötigheim (approx. 4000 inhabitants) to be carried away by the folk plays and concerts in Ötigheim.
The association offers the members a home and many advantages for adults and children: among other things free acting lessons, fencing lessons, dance lessons, singing lessons, riding lessons, speech lessons and the unique chance to stand as an actor or extra on the largest stage in Germany.
The entire region and the economy profit from the sometimes more than 100,000 spectators per season who come from all over Germany, Austria and Switzerland.
ZDF report on the folk plays festival in Ötigheim
ZDF report on the theatre festival in Ötigheim
Tour operators, artist agencies and management please contact Stefan Lohmann – Talent Buyer & Booking Agent and send your information to info@stefanlohmann.de
Who would like to receive a newsletter and further information about the open air stage Ötigheim or is interested in Sponsoring possibilities can turn gladly to info@volksschauspiele.de
---
Stefan Lohmann (artist agency, artist booking, artist agency)
Stefan Lohmann is a Hamburg-based Talent Buyer and Artist Relations Manager. His service portfolio includes the placement of artists as well as the creation of comprehensive live entertainment concepts for concerts, festivals and events. With his live entertainment network of artists and creative people, he also represents market-leading show productions in the entertainment field of aerial shows, drone shows, video projection mapping, dance shows … "We create for our customers what is not available on the market," says Stefan Lohmann about his company philosophy.
Booking contact and further information:
The creation of music concepts (e.g. 80s show) together with his customers is one of the specialties of the live entertainment expert Stefan Lohmann. With Sustainable Event Solutions he also offers support for climate-neutral, sustainable events and tours.
Booking contact: mobile: 0049 1711662517 info@stefanlohmann.de www.stefanlohmann.com www.sustainable-event-solutions.de
Stefan Lohmann – Talent Buyer & Booking Agent
"As Artist Relations Management & Live Entertainment Network, I offer a transparent and efficient solution to channel and professionalize live entertainment handling while reducing costs and increasing artist selection."
"We place international Stars, Shows, Orchestra, Celebrity Speakers, Hosts, Performer …. and create Live Entertainment Concepts with WOW-factor"