Whether for pop songs like "Nothing's Gonna Stop Me Now" and "Naughty Girls (Need Love Too)" or her provocative outfits with a blond curly mane – singer Samantha Fox is one of the most famous stars of the 80s worldwide.
Stars of the 80s – Samantha Fox
Successful not only as a singer
Samantha Fox has been versatile from the very beginning: she learns acting, founds a band with Ringo Starr's son Zac Starkey and gets her first recording contract in 1983 at the age of only 15 years. Then she started out as a model, won several audience awards such as People Magazine's Model of the Year Award, appeared in advertising and various shows and films and became one of the most photographed female stars of the 80s in the UK.
In 1986 Samantha Fox returned to music and recorded a hit with her first solo song "Touch Me (I Want Your Body)", for which she is still known worldwide.
The star of the 80s is unstoppable
After the first hit of the 80s star, many other hits follow, such as "Do Ya Do Ya (Wanna Please Me)", "I Wanna Have Some Fun" or "I Only Wanna Be with You". Altogether Samantha Fox has released 7 studio albums, over 30 singles and 3 compilation albums. For songs like "Tomorrow", "Call Me" and "Forever" she collaborated with international artists and bands like Marc Mysterio, Sabrina Salerno or 4 Strings.
For her musical successes, the pop singer has not only received numerous gold and silver awards, but has also been nominated for the Brit Award as Best British Female Artist in Great Britain and has been chosen as the best international singer in various European countries such as Germany, Austria, Italy, Norway and Belgium.
Pioneer also off the beaten track
Even though the 80s star's biggest fanbase is located in her homeland Great Britain and Germany, Samantha Fox makes it her business to perform not only for her audience in the West.
In addition to performances in Central Europe and America, she performs – also for humanitarian reasons – in Eastern European countries such as Bosnia, Ukraine and Poland and tours Taiwan, Malaysia and other Asian countries.
Born in London, she has been a pioneer from the very beginning: she is the first Western singer to perform live in Siberia and the first Western woman to appear in a Bollywood classic film "Rock Dancer". After one of her performances in India, Samantha Fox was even honoured by Mother Teresa as the most influential woman.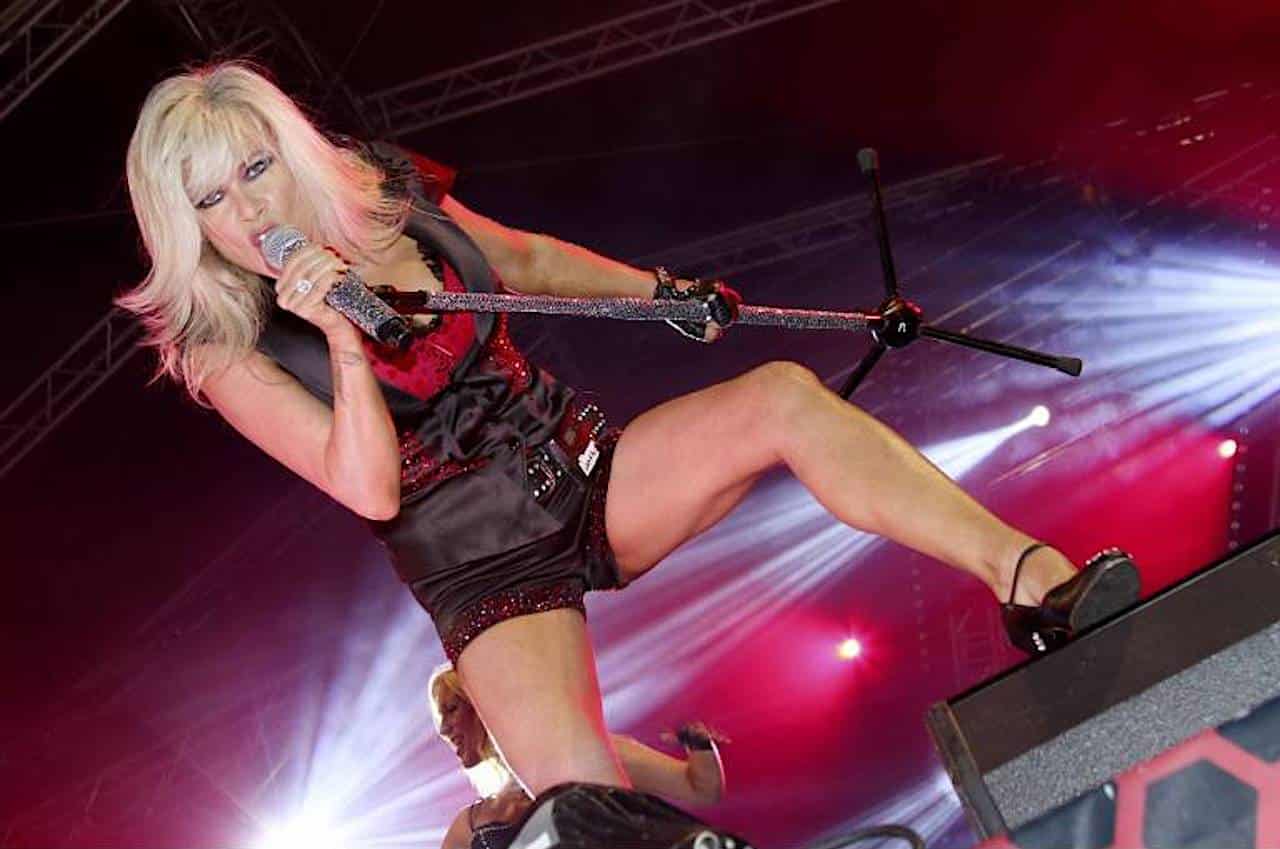 Charity and her engagement for the LGBTQ community
Sam, as she is affectionately called by her fans, is also committed beyond the choice of her performance locations. For example, she donates to a charity event for deaf-blind people or modelled for a show of Vivienne Westwood, which was broadcast on television for charity purposes.
Samantha Fox, who is attracted to women, is also committed to the LGBTQ community. She appears at events such as Montréal Pride, accompanies a lesbian beauty contest as a juror and donates to the Albert Kennedy Trust charity campaign for the LGBT community.
Stars of the 80s booking made easy – How we can help you
Are you looking for stars of the 80s for your event? Please contact us without obligation and we will be happy to advise you. We will help you with the suitable choice and contracts.
---
Stefan Lohmann (Artist Booking)
Stefan Lohmann is a Hamburg-based Talent Buyer and Artist Relations Manager. His service portfolio includes the placement of artists as well as the creation of comprehensive live entertainment concepts for concerts, festivals and events. With his live entertainment network of artists and creative people, he also represents market-leading show productions in the entertainment field of aerial shows, drone shows, video projection mapping, dance shows … "We create for our customers what is not available on the market," says Stefan Lohmann about his company philosophy.
Samantha Fox Booking Contact:
Book Samantha Fox – Stars of the 80s for your event
The creation of music concepts together with the customer is one of the specialties of live entertainment expert Stefan Lohmann. With Sustainable Event Solutions, he also offers support for climate-neutral, sustainable events and tours.
Contact: Tel: 0049 1711662517 info@stefanlohmann.de www.stefanlohmann.com www.sustainable-event-solutions.de
Stefan Lohmann – Talent Buyer & Booking Agent
"As Artist Relations Management & Live Entertainment Network, I offer a transparent and efficient solution to channel and professionalize live entertainment handling while reducing costs and increasing artist selection."
"We place international Stars, Shows, Orchestra, Celebrity Speakers, Hosts, Performer …. and create Live Entertainment Concepts with WOW-factor"