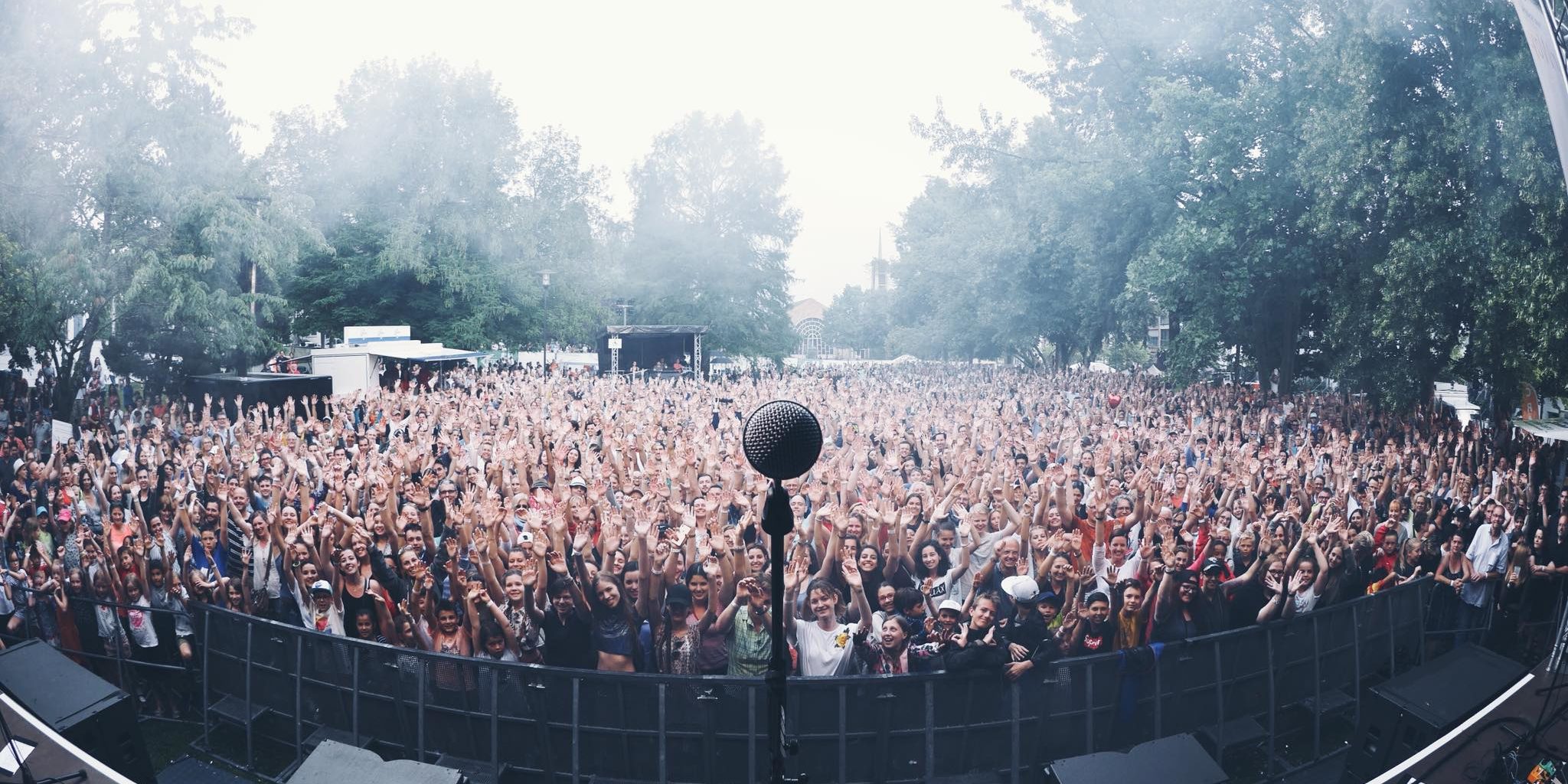 Category: Concert
Date: June 2019
Service: International Artist Relations, Artist Booking
Artist: Milow
Artist booking for concerts

Audience favourite Milow plays free concert for the Bad Sodeners

Messer Group GmbH, a major German industrial gas manufacturer, celebrated its 120th birthday in 2019. In order to make the celebration a truly unforgettable event, the Bad Soden-based company has organised a concert for Soden citizens. Admission to the concert was free, so that all citizens had the opportunity to attend this free concert.
Getting artists and bands excited about individual concerts – no problem for Stefan Lohmann
With the help of Artist Relations Manager Stefan Lohmann, the Messer Group booked the Belgian musician Milow for the stage in the Neuer Kurpark. Everywhere in the Neuer Kurpark there was a special inviting atmosphere, people of all ages sang along, cheered and danced. For the people of Bad Soden it was the first time that the Belgian music star visited them, and they were completely thrilled.
---
About Stefan Lohmann (artist agency, artist booking)
Stefan Lohmann is a Hamburg-based Talent Buyer and Artist Relations Manager. His service portfolio includes live entertainment concepts for concerts, festivals and events. As a live entertainment network, he also represents market-leading production companies in the entertainment sector (aerial shows, drone shows, video projection mapping …).
With Sustainable Event Solutions he also offers support for climate-neutral, sustainable events and tours.
More interesting articles: