Misses Toms Drum Show – Female Power Drumming Show
The video shows the drummatical laser show opening at the Famab Award 2016 by Misses Toms Drum Show together with the Berlin Show Orchestra. Custom-made live entertainment for events of all sizes and types.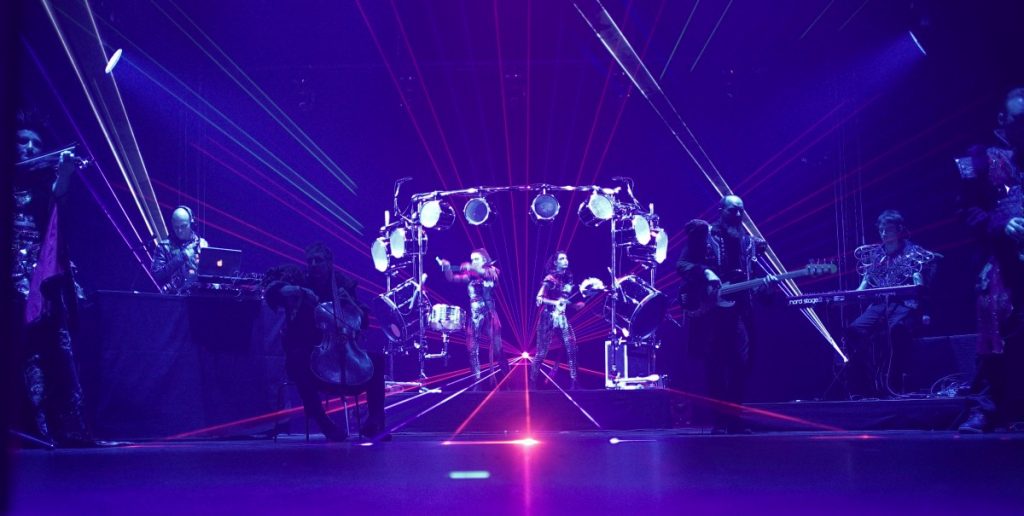 In a unique drum act, two energetic ladies intoxicate their audience in a stunning stage show with a powerful drum performance. In a tipped cage they perform a fusion of visual fireworks and rousing rhythms. Power Drumming at its best.
The cage, which was designed specifically for this show, adds a dramatic edge to the girls' performance which presents feminine power, elegant style and modern beats at a rapid speed.
Interacting with their audience throughout, Misses Toms make any event a memorable and mesmerising experience.
The Misses Toms show is the perfect WOW factor performance for corporate entertainment or product launches.
More interesting Aticles for you:
Berlin Show Orchestra, Misses Toms, Angelstrings, Martin Mall, Kate Ryan beim Famab Award
Max Giesinger Open Air Sold Out
Links: